Термопара TC46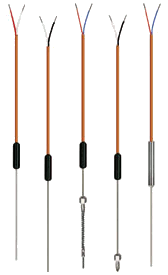 Доставка: В любой регион
Доставка продукции осуществляется транспортными компаниями на Ваш выбор. Подробнее
Мы рекомендуем:
| | |
| --- | --- |
| ЖелДорЭкспедиция | Деловые линии |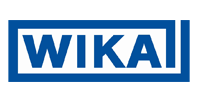 Раздел каталога:

Термопары
Applications
Plastics and rubber industry
Hot Runner bushings, drops and nozzles
Hot Runner manifolds
Molds used in injection molding machines
For direct installation in the process
Sprecial Features
Moulded transition eliminates all possibilities of potential defects when inserted, formed and used in Hot Runner systems
The sensor can be formed or mounted into the process, or with the use of a swivel nut or a spring-loaded bushing
Sensor diameter from 0.5 ... 3.0 mm (0.020" ... 0.118")
Extension cable material is available in a variety of insulation and jacketed materials
Description
The TC46 series thermocouples are custom Hot Runner sensors designed to suit all applications where metal sheathed thermocouples are required. An extensive range of elements, transitions and process connections can be individually selected for the appropriate application. With the flexibility and small diameters in which they are available, Model TC46 thermocouples can be used in locations that are not easily accessible.
The unique design of the Hot Runner temperature sensors are especially suited for applications where the metal sensor tip is fitted directly into a drilled hole or press fitted into a grooved channel along the machined parts.
In the standard version the thermocouples are manufactured without process connections. Fastening elements such as a swivel nut, spring-loaded, compression fitting or custom designed hold down devices can be attached and are available as options.
The thermocouple sensors are available with a variety of sheath materials including austenitic 300 series and ferritic 400 series stainless steel, corrosion resistant and high temperature oxidation resistant alloys.
Рекомендуем: