Контроллер температуры CF1H
Доставка: В любой регион
Доставка продукции осуществляется транспортными компаниями на Ваш выбор. Подробнее
Мы рекомендуем:
| | |
| --- | --- |
| ЖелДорЭкспедиция | Деловые линии |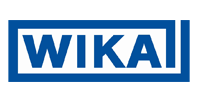 Раздел каталога:
Коммутация, индикация и визуализация
Applications
Plant and industrial furnace construction
Process engineering
Plastics technology and processing
Ventilation and air conditioning technology
General industrial applications
Special Features
Control characteristic adjustable (PID-Fuzzy, PID, PD, ON/OFF)
Integrated auto-tuning function
Control output optionally relay, logic level or 4 ... 20 mA
Multi-function input for Pt100, thermocouples and industry standard signals
Multiple options available
Description
Model CF1H is a small constructed digital temperature controller for displaying, controlling and monitoring of temperatures.
The controller has a multi-function input, i. e. the input configuration is adjustable. Thereby the flexibility of the controller is significantly increased, stock-keeping is simplified. An alarm output for process value monitoring is also available as standard.
The control parameters can be set over wide ranges.
An auto-tuning function can be activated, which makes it easier to find the ideal control parameters.
The controllers are designed for panel mounting.
The control output is alternatively equipped with a relay (for slow controls), with a logic level to drive a solid state relay (for fast controls and high current loads) or with an analogue current signal 4 ... 20 mA.
Multiple options render this controller suitable for an extremely wide range of applications:
2nd control output for three-step control
2nd alarm output
heater burnout alarm
24-V transmitter supply
retransmission output
external selectable parameter memory
remote set value setting
serial interface RS-485.
Рекомендуем: