Манометр с трубкой Бурдона PGT23.100
Доставка: В любой регион
Доставка продукции осуществляется транспортными компаниями на Ваш выбор. Подробнее
Мы рекомендуем:
| | |
| --- | --- |
| ЖелДорЭкспедиция | Деловые линии |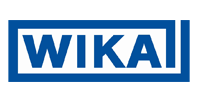 Раздел каталога:
Манометры с трубкой Бурдона
Applications
Acquisition and display of process values
Transmission of process value to the control room, 4 ... 20 mA; 0 ... 20 mA; 0 ... 10 V
Easy-to-read, local analogue display needs no power supply
Safety-related applications
Special Features
"Plug and play" means no configuration necessary
Signal transmission in accordance with Namur
Measuring ranges from 0.6 bar to 1000 bar
Easy-to-read, d 100 mm analogue display
S3 Safety pressure gauge per EN 837-1
Can be combined with diaphragm seals
Description
Параметр
Значение
Nominal size
100 mm
Accuracy class
Class 1.0
Display range
0 … 0.6 up to 0 … 1000 bar
including all corresponding ranges for negative and/or negative and positive/compound pressure
Wherever the process pressure has to be indicated locally,and, at the same time, signal transmission to a central controller or remote control room is wanted, the PGT23.100 intelliGAUGE can be used. Through the combination of a mechanical measuring system and electronic signal processing, the process pressure can be read securely, even if the power supply is lost. The PGT23.100 intelliGAUGE fulfils all safety-related requirements of the relevant standards and regulations for the on-site display of the operating pressure of pressure vessels. An additional measuring point for the mechanical pressure indication can thus be saved.
The PGT23.100 is built upon a high-quality, stainless steel pressure gauge with a 100 mm nominal size. The pressure gauge is manufactured in accordance with EN 837-1.
 The durable, fully-welded Bourdon tube measuring system produces a pointer rotation proportional to the pressure. An electronic angle encoder, proven in safety-critical automotive applications, determines the position of the pointer shaft – it is a non-contact sensor and therefore completely free from wear and friction. From this, the pressure-proportional, 4 ... 20 mA electrical output signal is produced.
The electronic WIKA transmitter, integrated into the highquality Model 23x.30 mechanical pressure gauge, combines the advantages of electrical signal transmission with the advantages of a local mechanical display.
The measuring span (electrical output signal) is set automatically along with the mechanical display, i.e. the scale over the full display range corresponds to 4 ... 20 mA. The electrical zero point can also be set manually.
Accessory:
Power supply for top hat rail
input
output
max. current
description
230Vac
24Vdc
70mA
A-VA-1
90… 253Vac
24Vdc
500mA
KFA6-STR-1.24.500
12… 30Vdc
4.. 20mA
Ex  signal isolator
Typ SI 815
20… 35Vdc
max. 25,4Vdc
0/4.. 20mA
Ex- transmitter power supply
KFD2-STC4-Ex1
Рекомендуем: