Programming unit PU-448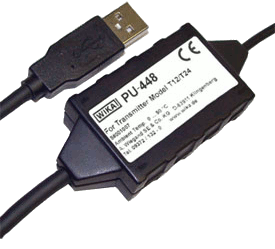 Доставка: В любой регион
Доставка продукции осуществляется транспортными компаниями на Ваш выбор. Подробнее
Мы рекомендуем:
| | |
| --- | --- |
| ЖелДорЭкспедиция | Деловые линии |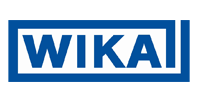 Раздел каталога:
Коммутация, индикация и визуализация
Programming unit for temperature transmitter and resistance thermometer, Model PU-448
Applications
For easy configuration of:
Temperature transmitters, models T12, T24
Resistance thermometers, models TR21, TR30, TR31
Special Features
Easy to use
LED status/diagnostic displays
Compact design
Now no further power supply is needed for either the programming unit for the transmitter
Measuring the loop current via model T24 transmitter and the TR21, TR30 and TR31 resistance thermometers
Description
This programming unit has been designed for general use in the production facilities of electronic temperature probe and sensor manufacturers. With this adapter, model T24 and T12 temperature transmitters, and the TR21, TR30 and TR31 series resistance thermometers, can be quickly and easily configured.
The programming unit provides a detailed status/diagnostic display and checks, for each contact, the connection between PC and programming unit as well as the connection between the programming unit and the transmitter.
Coloured LED's indicate to the operator the current status of the connection. This ensures that faulty connections are reported immediately. Through the colour display, errors are very easily pinpointed.
The programming unit needs no additional power supply. The required voltage is taken entirely from the USB interface.
Рекомендуем: