Термопара TC90
Доставка: В любой регион
Доставка продукции осуществляется транспортными компаниями на Ваш выбор. Подробнее
Мы рекомендуем:
| | |
| --- | --- |
| ЖелДорЭкспедиция | Деловые линии |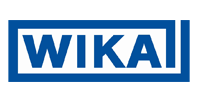 Раздел каталога:

Термопары
Applications
Polyethylene syntehesis
Plastic injection-moulding machines
Special Features
Application ranges up to 4500 bar
Vibration resistant
Very short response times
Description
With our new generation of TC90 thermocouples, reliable temperature measurement in, for example, plastics production and processing applications is possible. Only with this can the consistently high quality of the end product be guaranteed. In co-operation with leading plastics producers, a thermocouple was developed which allows fast and reliable measurements under these extreme conditions.
This measuring assembly is sealed by means of metal-to-metal sealing, high-pressure threaded connectors or sealing lenses, which have both proven to be ideally suited to highest-pressure applications over many years.
The production of these thermometers requires special manufacturing processes and test arrangements, in addition to material tests by independent institutions. Load tests, in which several thousand load cycles are simulated, confirm the instruments' suitablility for these applications. The TC90 is individually manufactured to customer specification.
Despite these thermometers' enormous ability to withstand pressure, extremely short response times are achieved through their special construction. Depending on the construction of a TC90, response times of as low as 0.3 sec. can be realised for the t50 time.
Рекомендуем: