Термометр сопротивления TR22-A
Доставка: В любой регион
Доставка продукции осуществляется транспортными компаниями на Ваш выбор. Подробнее
Мы рекомендуем:
| | |
| --- | --- |
| ЖелДорЭкспедиция | Деловые линии |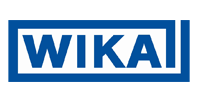 Раздел каталога:

Термометры сопротивления
Resistance thermometer, for sanitary applications, Model TR22-A, with flange connection
Applications
Sanitary applications
Food industry
Beverage industry
Bio and pharmaceutical industry, production of active ingredients
Paint-finishing systems
Special Features
Simplified calibration through removable measruing inserts
Materials and surface finish quality in accordance with the standards of hygienic designs
Stainless steel connection head with optimised hygienic design
Pt100, 4...20 mA or HART® protocol, FOUNDATION™ Fieldbus and PROFIBUS® PA output possible
Description
The model TR22-A resistance thermometer is used for temperature measurement in sanitary applications. The process connections meet the stringent requirements, in terms of materials and design, of hygienic measuring points. For increased hygiene requirements for those elements in contact with the surrounding environment, a stainless steel head is available in an optimised hygienic design.
Due to the rotatable screw connection to the connection head or the display, it is possible to loosen these components and to adjust them to the desired position. The connection head can be removed together with the measuring insert. This allows the resistance thermometer to be calibrated along with the whole measuring chain, i.e. without disconnecting the electrical connections. As this also avoids opening the process, the hygienic risk is drastically minimised.
The spring-loaded measuring insert guarantees the contact between the sensor tip and the bottom of the thermowell and thus ensures a fast response time and high accuracy. The welded junction between the thermowell and the flange makes the use of a sealing as additional material in those areas redundant which are in contact with the product.
Рекомендуем: