Термометр сопротивления TR21-C
Доставка: В любой регион
Доставка продукции осуществляется транспортными компаниями на Ваш выбор. Подробнее
Мы рекомендуем:
| | |
| --- | --- |
| ЖелДорЭкспедиция | Деловые линии |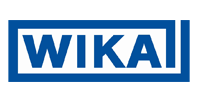 Раздел каталога:

Термометры сопротивления
Miniature resistance thermometer for sanitary applications, Model TR21-C, with welded flange connection
Applications
Sanitary applications
Food industry
Beverage industry
Bio and pharmaceutical industry, production of active ingredients
Special Features
Compact design for space-saving fitting
Simple and fast connection using an M12 plug connector
Output signal: Pt100 or 4 ... 20 mA via PC-programmable transmitter
Materials and quality of surface finish in accordance with the standards of Hygienic Designs
Wetted parts made of stainless steel 1.4435
Description
The model TR21-C resistance thermometer is used for temperature measurement in sanitary applications. The process connections meet the stringent requirements, in terms of materials and design, of hygienic measuring points.
The upper standard working range of +150 °C can be increased to +250 °C by use of a neck tube.
The welded junction between the thermowell and the flange makes the use of a sealing as additional material in those areas redundant which are in contact with the product.
Рекомендуем: